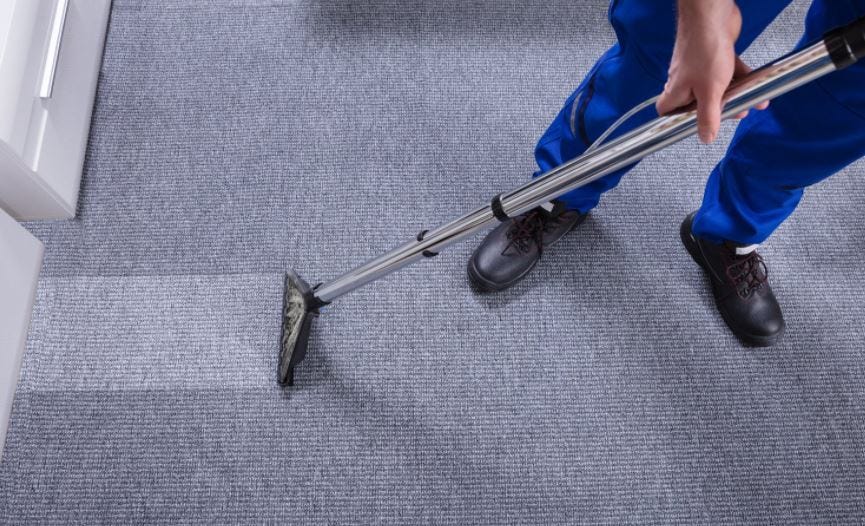 Maintaining clean carpets is an investment that will pay off in the long run.
Call the Carpet Cleaning Professionals in New Jersey.
Manalapan, NJ PowerPro Carpet Cleaners | Upholstery and Rug Cleaning Services
We at PowerPro Carpet Cleaning of NJ, your trusted local specialists in steam cleaning, aim to make the process of steam cleaning as simple and uncomplicated as we possibly can for you. Keeping this in mind, we would like to share with you some helpful hints, which are as follows: First, remove any possessions that are uniquely yours. The next step is to relocate any large pieces of furniture whose bases you would want us to dust. Take note that moving beds or dressers is not something that is typically required. Pick up any visible pieces of food or debris from your carpet after you have removed all of your personal goods and any furniture that you want to keep. Although it is not always required, some of our clients also like it when we vacuum their carpets. That is not a problem at all.
The use of hot water extraction to clean carpets is the way that the majority of industry professionals and carpet manufacturers recommend. It effectively eliminates light soil and stains, all while extending the carpet's lifespan and maintaining its quality.
In the same way that we clean carpet, we use a carbonated, fast-drying solution on your rugs to ensure that they always look brand new. Either we can come to your house and clean your area rugs there, or we can take them to our facility, clean them there, and then bring them back to you.
Since you spend approximately one-third of your life on your mattress, there is no excuse for not maintaining its cleanliness. For a more hygienic place to sleep, we are able to thoroughly clean and disinfect your mattress.
The use of steam cleaning machines involves injecting hot, steaming water into the carpeting and then sucking the jets of water, along with the grime and dirt, out of the carpeting. The procedure is commonly referred to as the "hot water extraction" approach. Your carpets will be clean and free of bacteria and toxins thanks to the high temperature of the water as well as the pressure.
We are fortunate to live in a time and place where leading a healthy lifestyle has become the norm. We improve how we feel about ourselves by working out and watching what we eat. We have also focused on addressing environmental concerns in order to make the world in which we live a better and safer place to be. However, the most neglected concern is the quality of the air that we breathe.
In need of having your tiles and grout cleaned? It is possible for grime and dust to collect in the grout and tile. Over time, it can accumulate to the point that it alters the color of the tile and grout in your bathroom. By utilizing our potent high-pressure hot water extraction method, we will be able to eradicate even the most stubborn dirt and grime. Bringing back the brilliant shine to your tiles.
PowerPro Carpet Cleaning of NJ
Content from Google Maps can't be displayed due to your current cookie settings. To show this content, please click "Consent & Show" to confirm that necessary data will be transferred to Google Maps to enable this service. Further information can be found in our Privacy Policy. Changed your mind? You can revoke your consent at any time via your cookie settings.
Consent & Show
Address
345 Highway 9 South, Unit 312
Manalapan Township NJ 07726
United States
Opening hours
Sunday: 8AM-9PM
Monday: 8AM-9PM
Tuesday: 8AM-9PM
Wednesday: 8AM-9PM
Thursday: 8AM-9PM
Friday: 8AM-9PM
Saturday: 8AM-9PM